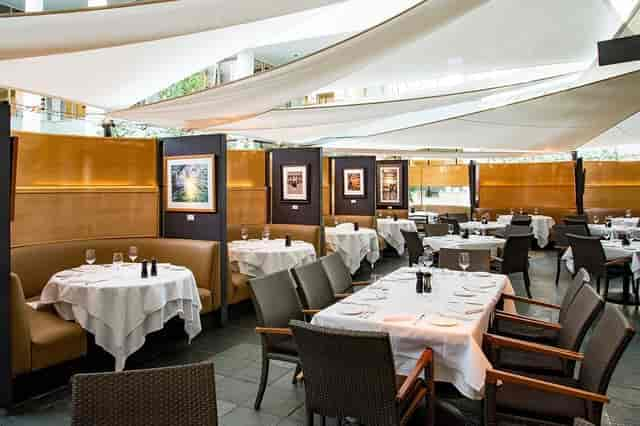 Art
gallery
BISTANGO'S ART HISTORY
1987 to 2020
Bistango Gallery Restaurant is located in the magnificent Atrium Building in Irvine, California. It was designed by renowned Venice-based architect Michael Carapetian as both an art gallery and a restaurant. The day Bistango was inaugurated in November, 1987, it celebrated its first curated, museum quality art exhibit. Thirty-three years have passed and Bistango has hosted more than 120 exhibits, showcasing the amazing creativity of more than a thousand artists, both from Orange County and around the world. The guiding constants over the years are proprietor John Ghoukassian's love of art and the guiding presence of gallerist/curator Antoinette A. Sullivan. They have staged three to four rotating exhibits every year, presenting an eclectic mix of styles and media from master, midcareer and emerging artists. These, to mention just a few, include Lita Albuquerque, Eric Orr, Ladie John Dill, Michael Flechtner, Dean Gerrie, Carlo Marchiori, Peter Max, Stanley Moss, Frank Dixon, Mark Leysen, Ray Jacob, Paul Bond, Andre Miripolsky, Palo Uber, Russell Jacques and Vladimir Atanian.
Bistango Exhibit In Collaboration With Ethos Contemporary Art Gallery
Owner John Ghoukassian and Art Consultant Antoinette A. Sullivan are pleased to bring art lovers and diners an inspiring end-of-year exhibit
OPENING RECEPTION: SATURDAY, OCTOBER 26, 3 TO 5PM

Ethos Contemporary Art, located in Newport Beach, CA in the first block of the Balboa Peninsula, represents established local and international contemporary artists.
Specializing in large scale paintings, monumental steel, marble and bronze sculpture, museum level art glass, and works on paper.
Dreamers at Ethos Contemporary Art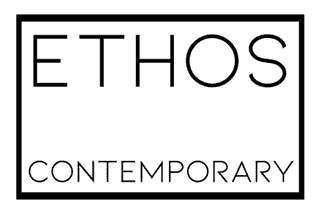 Featured Artists: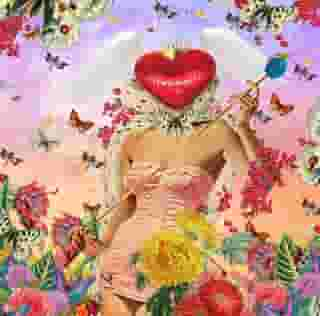 "Honey Lips" David Krovblit
24″ x 24″ Print on Stretched Canvas with Diamond Dust

Toronto artist David Krovblit's work is intriguing, thought-provoking, engaging, personal and relevant. Each piece is a visual, cerebral trip, steeped in contemporary themes.